Lead Angels is India's first privately owned angel network founded by a team of three originally from IIT Bombay in 2014 with the aim of improving early stage investment outcomes. The team accomplishes this by providing professional assistance to investor-members in company evaluation and the portfolio companies in their operations.
Our members are successful entrepreneurs and professionals across diverse sectors who wish to identify and support high potential entrepreneurs. They are supported by a team of experienced and qualified executives who are passionate about their work for both entrepreneurs and investors.
The network has grown rapidly and current has chapters in Mumbai, New Delhi, Ahmedabad, Bangalore and Hyderabad. The network also has members outside these locations both in India and abroad who have access to conference calls, videos and other collaterals.
Support to our investee companies is a key element of our services in building a win-win-win partnership between the team, entrepreneurs and investors.
To know more about Lead Angels please contact us here.
Lead Angels' Key Note Address at the Seeding Kerala Event
Building a successful startup requires many things apart from just capital. A great team with passion, a unique business advantage, a nurturing environment and support at the right time.
Lead Angels carefully chooses its investments based on what value it can add from its members and team. We believe that success of our investments is the result of joint effort we make with the entrepreneurs and investors.  If you think you need more than just capital and want to discuss your plans.
Early stage investing is increasingly getting mainstream. Savvy financial institutions, pension funds, trusts all over the world are moving part of their portfolio to younger companies who have potential to become large players in their sectors. It requires analysis, discipline and a deep understanding of business for success.
Lead Angels with well-defined processes for investment and portfolio support, a track record of successful investments, pan India network of accomplished professionals & business executives as its members is geared towards building high performance companies.
If you think that you can leverage your expertise and learn from the expertise of other like-minded people to identify the right investment opportunities then you may want to know more about us or talk to us.
MyCuteOffice helps people rent out spare workstations/conference rooms on monthly/daily or hourly basis. My Cute Office has become a go to place for Entrepreneurs to find a space to work from at the lowest possible cost.
CarveNiche is an Edtech company developing innovative new generation products for k12. CarveNiche is working on revolutionizing the world of education by using the latest innovations in the field of technology like machine learning, artificial intelligence, big data and analytics to overcome all the difficulties a child faces in the learning process.

Belita, one of the best on demand beauty salons in Mumbai. Belita is a Spanish word which means 'little beauty' and the company is a professional beauty and wellness company that provides its services to women in the comfort of their homes. Belita is acquired by Enrich Salon.
GameXS (pronounced Game Excess) is India's largest online gaming store. This gaming focused ecommerce startup enables Indian gamers to seamlessly buy and sell video games online. Gamers can save upto 80% on their gaming costs. Besides providing pre-owned games and consoles, the company also plans to focus on the areas such as game rentals, e-sports, merchandising, and gaming content development in the near future.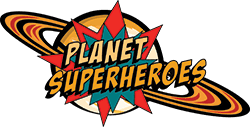 Planet Superheroes focuses on the licensed character merchandising space.The company provides a range of over 50 characters across more than 50 categories on its platform that includes fan-based merchandise for superheroes, cartoons, TV shows and similar genres with visually appealing graphics such as gaming and licensed art. It sells apparel, mobile accessories, laptop skins, electronics and collectibles on its website.
Partnerships have become essential for any business to survive. Lead Angels is happy to partner and collaborate with investors, incubators, accelerators, student & other associations as well as companies in strengthening the startup ecosystem and reaching mutual goals. If you think you or your organization can benefit from any association with Lead Angels Connect with us
Lead Angels has multiple partnerships and associations some of them are listed here.