LEAD ANGELS
Lead Angels is India's first privately owned angel network founded by a team of three originally from IIT Bombay in 2014 with the aim of improving early stage investment outcomes. The team accomplishes this by providing professional assistance to investor-members in company evaluation and the portfolio companies in their operations.
Our members are successful entrepreneurs and professionals across diverse sectors who wish to identify and support high potential entrepreneurs. They are supported by a team of experienced and qualified executives who are passionate about their work for both entrepreneurs and investors.
The network has grown rapidly and current has chapters in Mumbai, New Delhi, Ahmedabad, Bangalore and Hyderabad. The network also has members outside these locations both in India and abroad who have access to conference calls, videos and other collaterals.
Support to our investee companies is a key element of our services in building a win-win-win partnership between the team, entrepreneurs and investors.
To know more about Lead Angels please contact us here.
Building a successful startup requires many things apart from just capital. A great team with passion, a unique business advantage, a nurturing environment and support at the right time.
Lead Angels carefully chooses its investments based on what value it can add from its members and team. We believe that success of our investments is the result of joint effort we make with the entrepreneurs and investors.  If you think you need more than just capital and want to discuss your plans.
Early stage investing is increasingly getting mainstream. Savvy financial institutions, pension funds, trusts all over the world are moving part of their portfolio to younger companies who have potential to become large players in their sectors. It requires analysis, discipline and a deep understanding of business for success.
Lead Angels with well-defined processes for investment and portfolio support, a track record of successful investments, pan India network of accomplished professionals & business executives as its members is geared towards building high performance companies.
If you think that you can leverage your expertise and learn from the expertise of other like-minded people to identify the right investment opportunities then you may want to know more about us or talk to us.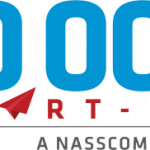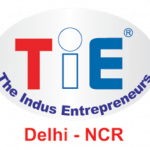 Partnerships have become essential for any business to survive. Lead Angels is happy to partner and collaborate with investors, incubators, accelerators, student & other associations as well as companies in strengthening the startup ecosystem and reaching mutual goals. If you think you or your organization can benefit from any association with Lead Angels Connect with us
Lead Angels has multiple partnerships and associations some of them are listed here.
TEAM LEAD ANGELS
Atul Pradhan, CEO, Transfolign Consulting
Director
Chiranjeev Anand
Manager, Deals – Western Region
E.N. Venkat, Partner Aavishkar Frontier Fund
Director
Ishank Garg
Manager, Deals – South India Region
L. Subramanyan, CEO, Trivone Digital Services
Advisor
Priyanka Barot
Manager, Sales and Operations
Prof. C. Amarnath, IIT Bombay
Advisor
Rajeev Ranka – AVP Investments

Character merchandising startup Superhero Brands has raised Rs 3.6 crore from Deepak Shahdadpuri-led, consumer-focused early-stage venture capital firm …
As the startup boom unfolds, entrepreneurs need to balance zeal with education, regulation and ground realities, says Lead Angels' CEO

Lead Angels an alumni focused angel group with chapters in Mumbai, New Delhi, Ahmedabad and Hyderabad invested an undisclosed amount