A couple of months ago Bajaj Finance overtook SBI in its market capitalization signifying how the once darling of stock markets is now struggling to protect is the name in the financial world.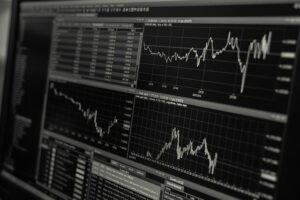 Similarly, banks across the world have been hit by disruption where the battle for leadership is being fought not on the strength of the branch network or the size of its balance sheet but whether its app's user interface is worthy of finding space on the customers mobile phone. And this war has just begun. Technology is questioning the need for not just the branch network but also its financial experts, its currency advisories and many other things. Today, AI is replacing fund managers, crypto beating fiat currency and the virtual cloud displacing the bank branch at an ever-increasing pace.
The millennials want everything on an app including financial advice, forex transactions and loans giving rise to a new breed of startups which are collectively called Fintech startups. Leveraging on the power of AI for split-second advice, creating electronic markets for trading loans, forex and insurance among a slew of new financial products and services empowering individuals and small businesses for cost efficiencies only big business could demand from banks. While FinTech startups are creating billion-dollar companies across the world, the Indian opportunity for FinTech companies is even bigger. That's because of the low penetration of credit in consumer and SME markets.
Existing banks with their infrastructure overheads can only lend to the big borrowers, leaving a gaping hole of capital-starved small businesses and individual borrowers for online lending. On the investments side also most banks and brokerages are unable to adapt to the changing landscape of direct mutual funds, Robo advisory, and automated customer services. The new startups are also aided by the fact that only 5% of the 1.3 billion population have these assets leaving the majority underserved. It is a multibillion-dollar opportunity waiting to be captured.
Smart investors are following the success of Chinese FinTech companies in identifying similar winners in India. Not surprising therefore that major US, Chinese and Japanese players starting with Berkshire Hathaway, Softbank, Ant Financial and Ali Baba are all vying for a share of the FinTech pie in India by investing in early winners. While some of the leaders are clearly visible such as Paytm, PolicyBazaar, Zerodha, and Capital Floats among others, many areas in insurance, rural banking, specialized consumer credit for housing, health and education remain open for building successful startups.
We at Lead Angels have the experience of investing in FinTech startups such as Market Pulse in smart trading and Kaarva in microlending. Both these companies have achieved significant milestones in their journey. We continue to leverage our expertise in FinTech to look at emerging opportunities.
Should you wish to invest in Indian startups and other startup opportunities as an angel investor we invite you to reach out to us at info@leadangels.in