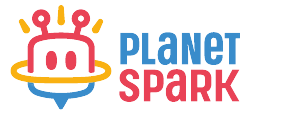 PlanetSpark is an edtech platform for communication development which offers 1:1 live classes in public speaking, creative writing, storytelling, debate, podcasting, stand-up comedy and poetry for children aged 4-16 years. PlanetSpark attempts to find a niche in the English language learning space with a focus on K-8 students.
SmartCoin is a consumer lending startup focused on providing micro loans to the vast underserved middle and lower income segments. The startup's product offering includes small-ticket personal loans to micro merchants, self-employed, small retailers, Blue/Grey collared workers and salaried individuals.
Zestl is a B2B SaaS company founded in 2015 and based out of Pune, Zestl has developed the Zvolv Structured Workflow and Cognitive Automation platform. With Zvolv, enterprises of all types can create intelligent and customized automation apps for people and data centric collaborative processes, in a matter of days without having to hire costly software developers. Zvolv apps have been used by leading MNCs across India and US across FMCG, Retail, Healthcare and Manufacturing verticals.
NOTO is a healthy, low-calorie ice cream for the millennial Indians with an incurable sweet tooth. Each tub includes only 75-95 calories, 3gms of fat, 75% less sugar than regular ice creams, twice as much protein than regular ice creams, and a healthy helping of prebiotic fibres that are good for gut health. Their products are good for your gut, have 50% less calories, are gluten free, have a low glycaemic index and are Keto friendly.

Dhruva Space Private Limited is a National Award-winning space technology startup focused on building full-stack space engineering solutions. The company is based out of Hyderabad, India, and Graz, Austria. They have been actively involved in building application-agnostic satellite platforms. They offer satellites coupled with Earth stations and Launch services as an integrated solution or individually as a technology solution to power Space-based applications on Earth & beyond.

Shopkirana.com is launched to help connect 9 Million individual retailers directly with suppliers. This platform is just a beginning and is a small part of their endeavor, and will do anything and everything which can help retailers improve their profits, product range, availability, credits and most importantly, access to more customers.

CarveNiche is an Edtech company developing innovative new generation products for k12. CarveNiche is working on revolutionizing the world of education by using the latest innovations in the field of technology like machine learning, artificial intelligence, big data, and analytics to overcome all the difficulties a child faces in the learning process.

Bookeventz is a one­-stop portal, which will cater all event-­related services struck our Einsteins. Formerly known as Urbanrestro, BookEventz has today paved its way to becoming India's leading portal for booking Venues, Caterers, and Vendors. The company's prime motto is to offer Easier, Smarter and Quicker experience of booking events that to at Unbelievable Rates!
Moonshine Meadery is Asia's first craft meadery that makes meads, an alcoholic drink made from honey. Made by fermenting honey, meads are the oldest known fermented beverage and are squarely placed between a beer and a wine. Conceptualized in 2016, Moonshine Meadery was established with the single objective of introducing an easy drinking beverage using the finest ingredients and latest brewing technology.

Kaarva represents a major paradigm shift on how to think about your earnings and when they are owed to you. It is "time shifting" salaries, letting its user get access to what they have earned, on demand, with no fees, interest, or hidden costs. Users voluntarily contribute what they like, and receive their money in their bank account instantly.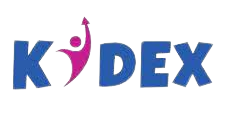 KidEx is a data-driven digital platform that offers classes and conducts competitions for children such as extracurriculars, co-curricular activities, life skills, etc., to enable their holistic development.  Parents can register their children on the platform for co-curricular classes and introduce the child to new activities every three to six months. They also offer a gamified tool to teach relevant skills to a child.
FREED is India's 1st Comprehensive Debt Relief Company offering tailor-made solutions to financially distressed customers by offering to settle their unsecured loans with creditors at lower interest rates. The company works with debt-burdened consumers in financial hardship and helps them regain their financial freedom by resolving their debts with their creditors for much lower than what they owe.

Expertrons is like the Netflix for Careers. They are the world's first & patentable AI video bot platform created to help students and professionals prepare for interviews and increase their chances to get hired through referrals. Expertons , has one of the world's largest libraries of career experiences in the form of videobots to help professionals to land a dream job opportunity.
Saarthi.ai provides a platform for enterprises to automate inbound and outbound calls/chats and improve Customer Satisfaction (CSAT), with conversational voice-first AI assistants in 30 languages. They claim to have built a platform to develop omnichannel goal-oriented dialogue systems that are the next generation of AI Assistants for revolutionising contact centres and increasing customer satisfaction.

Auntie Fung's is a pocket friendly Asian Street Food kitchen that is breaking stereotypes and is introducing Indians to authentic Asian cuisine in a quick service format. From Dimsums and Satay to Khow Suey and Ramen, the vision of the company is to bring the street food of Asia to the streets of India.

OckyPocky is India's 1st interactive English learning app for preschool kids. They are on a mission to change the way 160+ million Indian kids learn English.  Their interactive platform gives instant feedback powered by voice, video and vernacular with the best teachers in India. They bring unique live classes to help kids learn safely for the 4-12 year age group.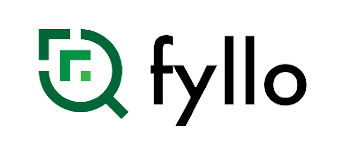 Fyllo helps farmers grow export quality crops through its platform that is powered by IoT, AI, and agronomy. Fyllo assists farmers with data-driven decision support systems that are very crucial in eliminating crop loss and help in reducing the cost of production. . The company has developed crop-specific models for irrigation, nutrients, diseases, pests, and weather management for each physiological stage.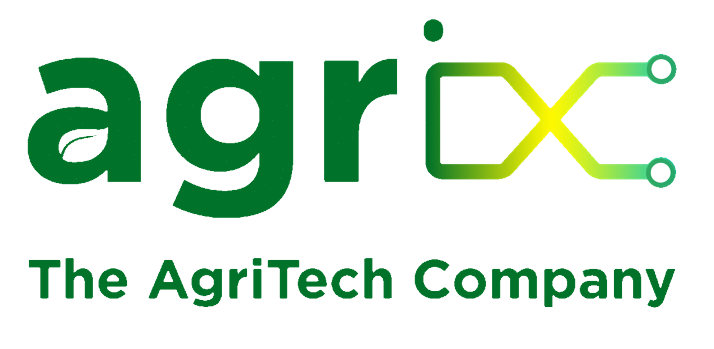 Agrix takes an integrated approach to engage and empower the small and marginal farmers by involving them across the agri-value chain. Through their solution which provides 24×7 farm automation and timely availability of services, Agrix have enabled farmer to add an additional cropping season. Their aim is to engage farmers across the agri value chain, by focusing on making agriculture smart and affordable by providing a complete farming ecosystem and mentorship support to the farmers.
goSTOPS is India's fastest growing backpacker hostel brand with a geographical footprint in some of the major tourist spots in the country. Their target audience comprises solo travellers, group travellers, backpackers, people seeking stay or work from hostel options. It is a full-stack asset light operator brand that leases, transforms budget hotels & operates them as backpacker hostels.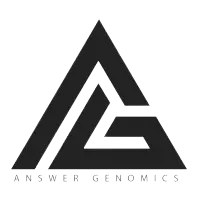 Answer Genomics predicts the occurrence, spread, and treatment of lifestyle and clinical disorders by assaying genetic makers using their proprietary genomic and machine-learning systems. The company is offering its service to organisations as well as to individuals who can register on the platform and get personalised nutrition and superfoods recommendations after detailed genetic diagnostics.

PetSutra is a platform for everything the pet needs. The team is looking to build an ecosystem for pets and pet parenting in India. They use smart targeting based on predicted needs of the pet and understanding the ability of various pet parents to spend is what brings back the Pet Parents to shop from PetSutra.
Ai Highway is building AiSethTM which is a smart stethoscope that can screen, detect and predict Cardio – Respiratory Disorders using state of the art signal processing technology and AI capabilities. Currently most of the screening tests are hospital based whereas for the majority of patients the first point of contact is primary care or community care. They are focused on making screening of chronic diseases cost-effective at the primary care facility.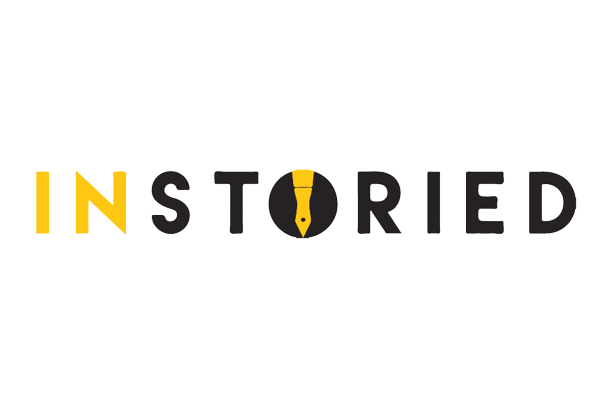 Instoried offers an artificial intelligence-powered pre-publication sentiment analysis tool that enhances content performance in real-time. The product offering includes both content evaluation and creation. The platform uses the principles of neuromarketing to offer smart recommendations to increase or decrease a particular emotion in the content.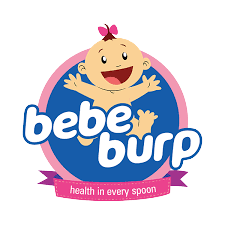 Bebe Burp as a company offers easy-to-prepare 100% organic and natural baby food for infants, that have no added artificial flavours or preservatives. There's a lack of availability of tasty, healthy, and good quality baby food. The company is targeting customers who are millennial parents who take health, taste and nutrition very seriously.
IntelleWings' EYE is a pathbreaking AML (anti-money laundering) 360 software, which takes care of all AML needs – transaction monitoring, customer screening against global lists, integrated and comprehensive case management solution, and integrated PEP (politically exposed persons) check/adverse media check.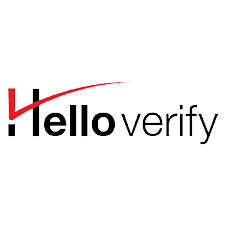 HelloVerify help prevent fraud by finding/verifying facts about individuals for pre-employment checks,visas etc. HelloVerify creates a seamless experience through its technology platform that is cost effective and provides results instantly from trusted verification sources. It not only automates data collection and matching but streamlines the entire process from order requests, progress status to final report delivery.

Gamerji is an eSports tournament platform where there are daily matches conducted for several popular games. They have created a platform where gamers can compete, share content & win prizes. With features such as group chat, leaderboard, videos & gaming profile, Gamerji aims to enhance the experience of gamers and provide them with a single platform to maintain their gaming stats. Founded by fellow gamers & young entrepreneurs, Gamerji is constantly working towards the growth of eSports industry in India.
Summatti is a Canada based company which makes every customer interaction count by analysing 100% of customer interactions and giving clients unique consumer insights while saving time and money. Companies use AI to not only automate their QA processes but do it for 100% interactions with Summatti. Identify issues, patterns, predict escalations & take actions in real-time to improve customer experience. Automate agent scorecards & get real-time insights on their coaching opportunities. Summatti analyses interactions across all the channels and provides insights into one platform.