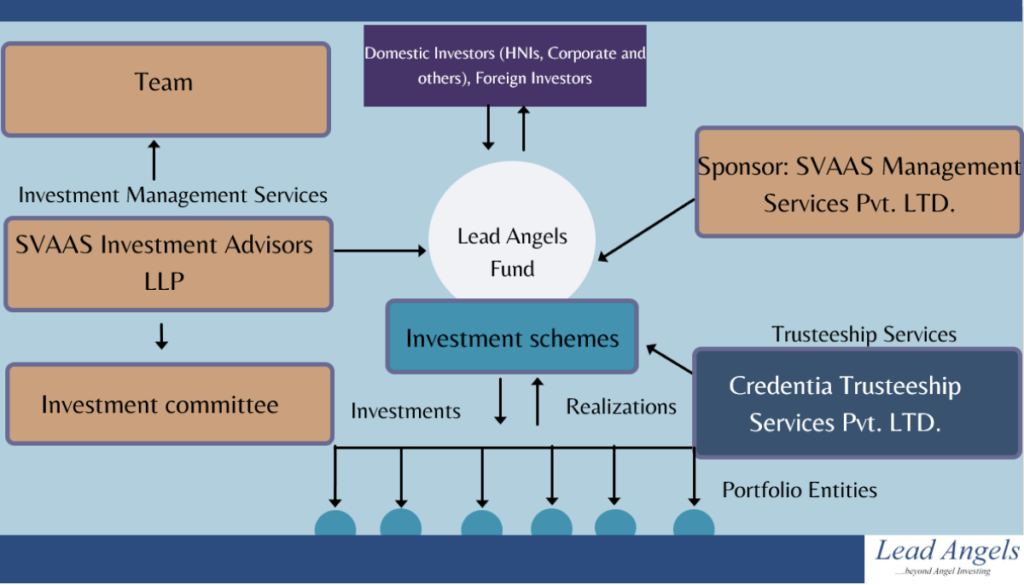 Lead Angels Fund is an Angel Fund registered with SEBI as Category-I AIF-VC Fund-Angel Fund. It means a single entity on cap-table of start-ups which is more attractive to Institutions and VCs in the next rounds. Being SEBI registered also ensures that investments done by Lead Angels Fund meet governance and compliance standards for the investors and no angel tax hassle for start-ups.
Lead Angels Fund is formed by the team of Lead Angels Network, which has been closely connected to the start-up ecosystem in India for decades, to nurture start-ups in India and to democratize the Angel Investing process for Investors. In collaboration with Lead Angels Network and Lead Advisory, we aim to broaden our membersship options by offering investment opportunities in start-ups at different growth stages and from a variety of sectors.
Lead Angels, with well-defined investment and portfolio support processes, a track record of successful investments, and a global network of accomplished professionals and business executives as members, is focused on building high-performance companies. We also provide funding, strategic, and operational support to our portfolio in order to help them build strong foundations.
We have unique industry insight as a full-stack financial group for start-ups, which allows us to curate an unrivaled experience for investors looking for best-in-class investment opportunities.
Every contributor to the fund automatically become a member of the Network.